THERE IS HOPE – WOMEN'S CONFERENCE I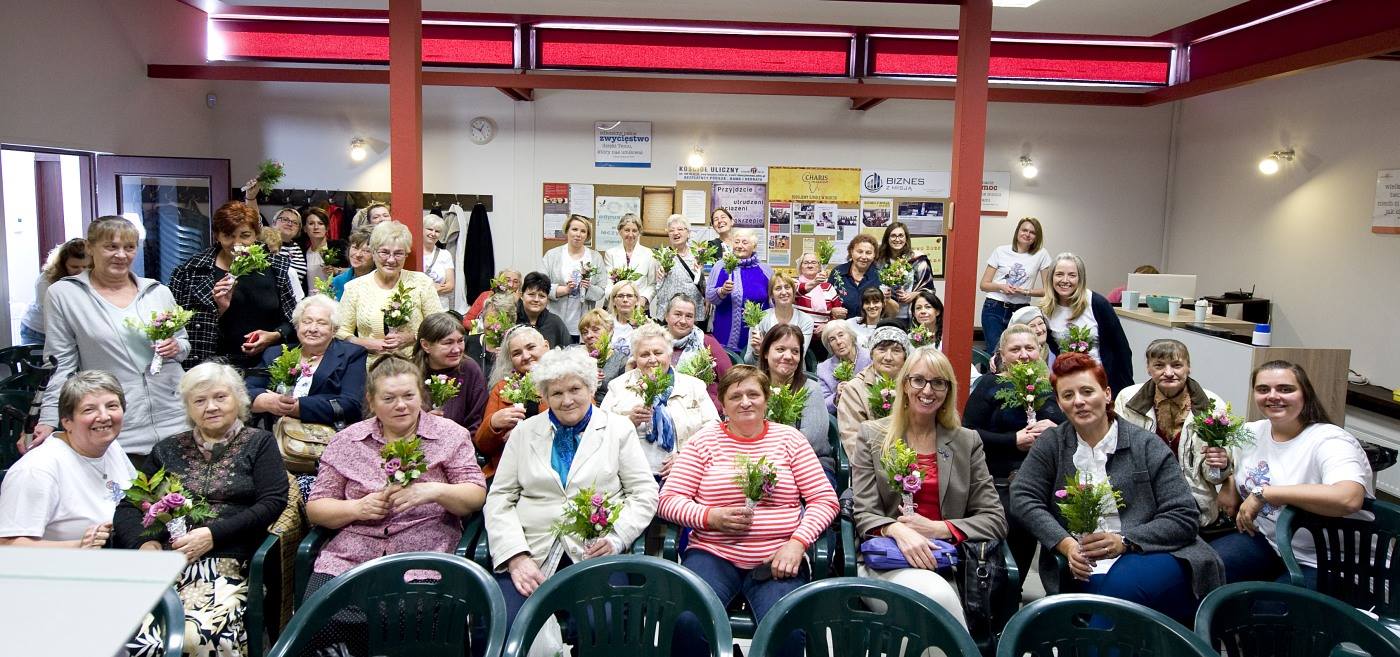 Hope needed right now….
It inspires us to act, makes us want to live, wakes us up in the morning full of enthusiasm and optimism. We feel that we can move mountains. Sometimes, unfortunately, we lose it during difficult times, and then comes regret and bitterness. Hope. This was what our conference for women, which took place on the last Saturday of September, was all about.
Every day we deal with many women who have lost hope. However, our desire was to give them good news. For I know the thoughts that I think toward you, says the Lord, thoughts of peace and not of evil, to give you a future and a hope. Jeremiah 29:11
It is good to cry and laugh in a group of women. And so there was no lack of laughter or tears. In the end though, only joy was left. There was time for reflection as to where I am now and how God looks at me, and how I see myself. Is there still hope for me? Do I have the right to still have hope? Many women came with these types of questions in their heart. They needed to hear that there is hope for them too. That whatever has happened in their life – the future is ahead of them.
A group of brave women from Northern Ireland was a great encouragement as they led sessions and workshops. A fearless team of Polish women proved to be a help and support. It was an exceptional time, not only for the women attending the conference, but for all. After all, even we who know that there is hope sometimes need a small reminder.
"Thank God for this conference! So often I wonder if my mom will ever come to know God personally, as her Father, friend and Savior. Will this ever be given to her?… and yet, seeing the breakthroughs in the hearts of some of the ladies give me hope in my heart. During the conference, I myself received peace, joy, and purification! Even though I have known God for more than 14 years, I also needed this time. It was worth it!
"For I know the thoughts that I think toward you, says the Lord, thoughts of peace and not of evil, to give you a future and a hope." Jeremiah 29:11
Thank you to the organizers, that I was able to be a part of their team. It has been a pleasure to spend time with you in His presence and to serve one another."- Sylwia
"It was wonderful. It is true that wherever God is, there is love and mutual kindness – and that is what I felt the whole time. I felt God's presence! Once again I thank you for this time that I've spent with you at the Women's Conference in Lublin. May God bless you!"- Mariola
"A beautiful time set aside just for God, and thanks to such wonderful leading it was truly unforgettable; Kasia Gałecka put a lot of herself into the preparation. If only we had more of these kinds of meetings and conversations. The experience was unforgettable, because God truly uses these exact kinds of moments to work with multiplied strength. There are tears of joy, but also sadness. My participation in this meeting was something that I really needed as a person, and has given me more hope and faith to keep going. So if anyone has never been to a conference like this, I recommend it to everyone. And to Kasia, if you ever are able to organize another wonderful conference like this for women and invite women from outside of Poland, to share again about their experiences and things they've gone through, I'll be the first person there and invite all women to a time like this – just for them and God. Sincerely," – Monika
"My memories from the Women's Conference are thoughts about the Irish ladies who may not even know it, but they gave from themselves so much: tenderness, intimacy, readiness and feminine delicacy! The atmosphere at the conference was very nice and reached deep into the heart. Each woman gave of herself much encouragement for others, it was an amazing time!" – Agnes
---